Introduction: Raksha Bandhan
Raksha Bandhan, the cherished Indian festival, celebrates the eternal bond between siblings. This auspicious occasion is a beautiful opportunity to express love, affection, and protection for one another. As the festival embraces modern trends, the tradition of gifting has evolved, and gemstone Rakhis have emerged as a meaningful and symbolic choice. In this article, we explore the significance of gemstone Rakhis as a gift of love and good luck and how they can add a touch of charm and positivity to this special celebration.
The Perfect Gemstone Rakhi: A Gift of Love and Good Luck
The Symbolism of Gemstone Rakhis
Gemstones have long been associated with positive energies and mystical properties. Each gemstone has unique symbolism, making it a thoughtful and personal gift for Raksha Bandhan. Here's a glimpse into some popular gemstone Rakhis and their meanings:
Ruby Gemstone Rakhi (Manikya):
Symbolizing love, passion, and courage, the Ruby Rakhi is believed to strengthen the sibling bond and protect the wearer from negativity.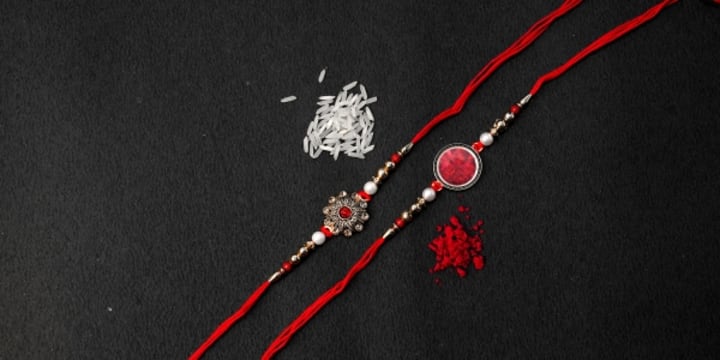 Emerald Gemstone Rakhi (Panna):
The Emerald Gemstone Rakhi represents growth, wisdom, and harmony. It is said to bring peace and enhance communication between siblings.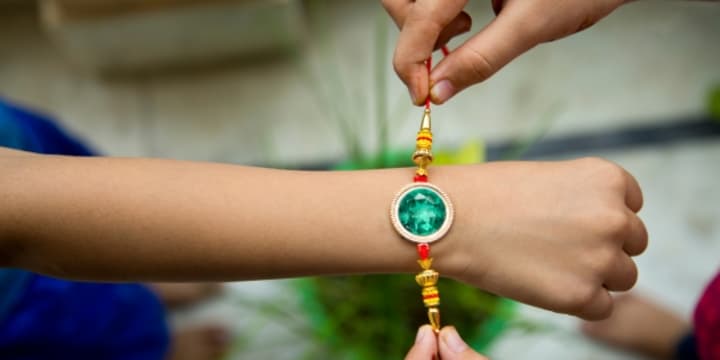 Pearl Gemstone Rakhi (Moti):
The Pearl Gemstone Rakhi signifies purity and love. It is believed to foster a sense of calmness and strengthen emotional bonds.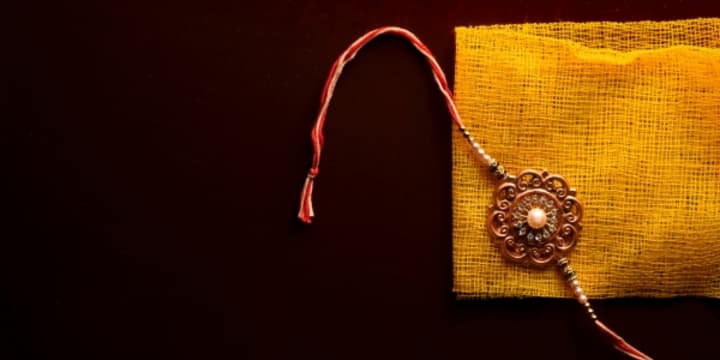 Sapphire Gemstone Rakhi (Neelam):
Associated with loyalty and truth, the Sapphire Rakhi promotes sincerity and trust in the sibling relationship.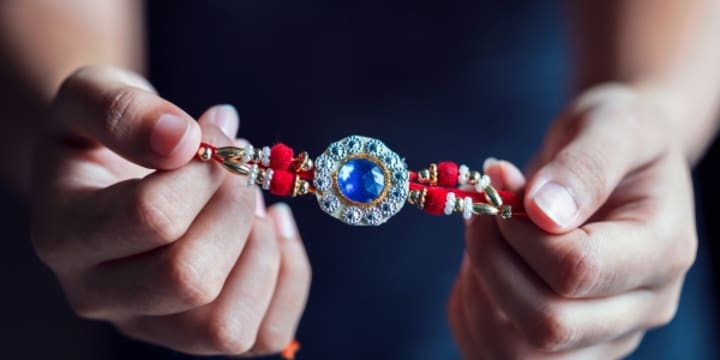 Citrine Gemstone Rakhi:
The Citrine Rakhi is known for its prosperity and success. It is said to attract abundance and positive energy for the wearer.
Gemstone Rakhis for Good Luck
In addition to their symbolic meanings, gemstone Rakhis are often associated with bringing good luck and protection to the wearer. Many individuals believe that wearing certain gemstones can positively influence their lives and destiny. Some popular gemstones known for their good luck attributes are:
Tiger's Eye Rakhi:
This gemstone is believed to bestow confidence, courage, and protection. It is said to bring good luck and ward off negative energies.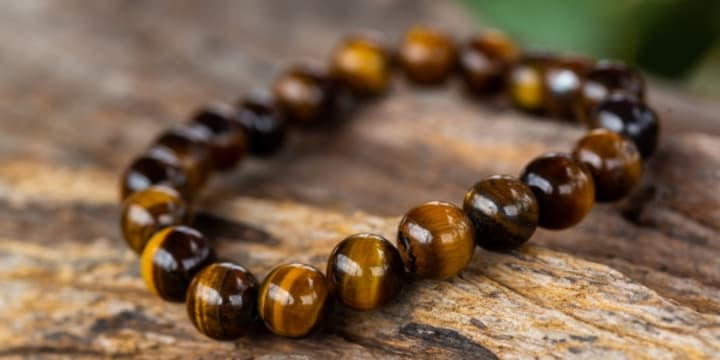 Amethyst Gemstone Rakhi:
Known for its calming properties, the Amethyst Rakhi promotes peace of mind and protects the wearer from stress and anxiety.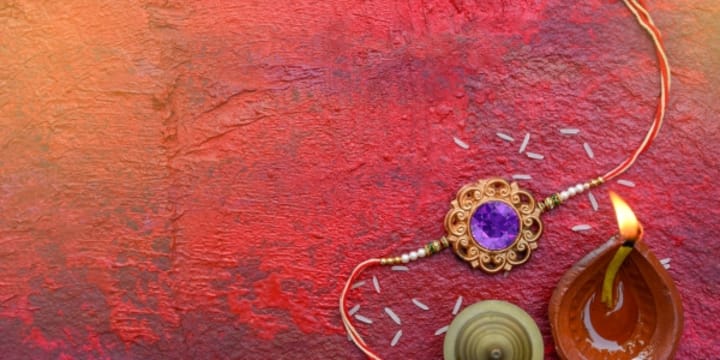 Garnet Gemstone Rakhi:
The Garnet Rakhi is believed to attract success, wealth, and positive energy. It is associated with prosperity and abundance.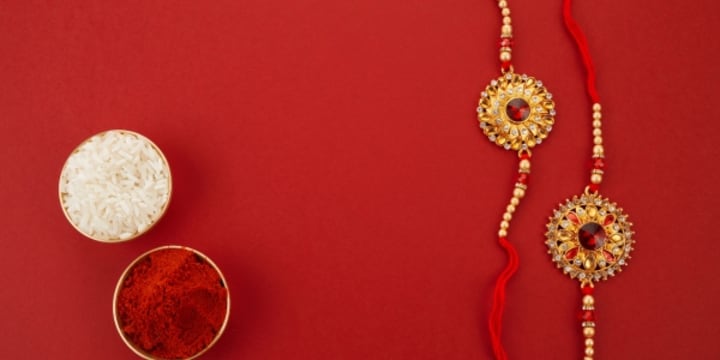 Choosing the Perfect Gemstone Rakhi
Selecting the right gemstone Rakhi for your sibling involves considering their personality, preferences, and astrological aspects. Here are some tips for choosing the perfect gemstone Rakhi:
Understand Their Birth Chart:
If your sibling follows astrology, consult an astrologer to determine the gemstone that aligns with their zodiac sign and birth chart.
Consider Personal Preferences:
Pay attention to your sibling's favorite colors, gemstones, and styles to choose a Rakhi that resonates with their taste.
Gemstone Meanings:
Familiarize yourself with the symbolism and properties of different gemstones to find the one that effectively conveys your love and wishes.
Customize the Design:
Many jewelers offer customizable gemstone Rakhis. Opt for personalized engravings or designs to add an extra touch of sentimentality.
Where to Find the Perfect Gemstone Rakhi
To ensure you find the perfect gemstone Rakhi, explore trusted jewelers and reputable online stores. One such reliable destination is "Dhanshree Gems," a renowned retailer specializing in exquisite gemstone. With their wide range of gemstone Rakhis and expert craftsmanship, you will surely find a unique and meaningful Rakhi for your beloved sibling.
Conclusion
Gemstone Rakhis are more than just beautiful accessories; they carry heartfelt sentiments and blessings for your sibling. As you tie the sacred thread on Raksha Bandhan, present them with the perfect gemstone Rakhi, a gift of love and good luck that will remain a cherished symbol of your bond for years to come. Explore the exquisite collection of gemstone Rakhis at Dhanshree Gems and make this Raksha Bandhan truly special.